Hi - I just upgraded to version 8 from version 7.
When I first ran SD8 it told me that full disk access was required so I went into system preferences and added SD to the list. Then I restarted SD8.
The problem is, SD8 keeps prompting me to switch on full disk access - every time I run it which is a complete nuisance. Here's the screen shot: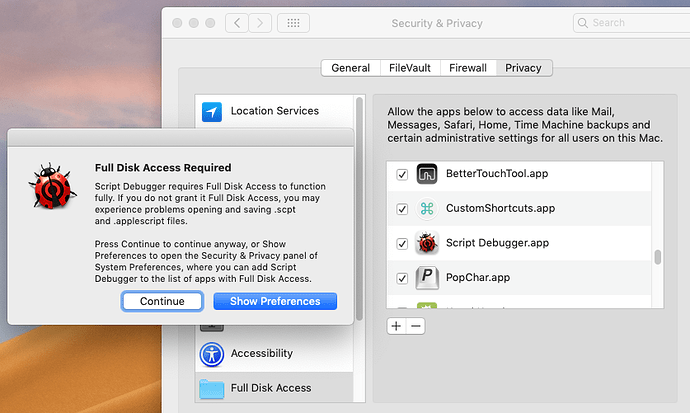 I'm running Mojave 10.14.6.
Can you provide a fix/workaround for this please asap? Thanks.