Hi, and so far liking what I see.
Help would be appreciated. My apologies if the terminology I use is incorrect.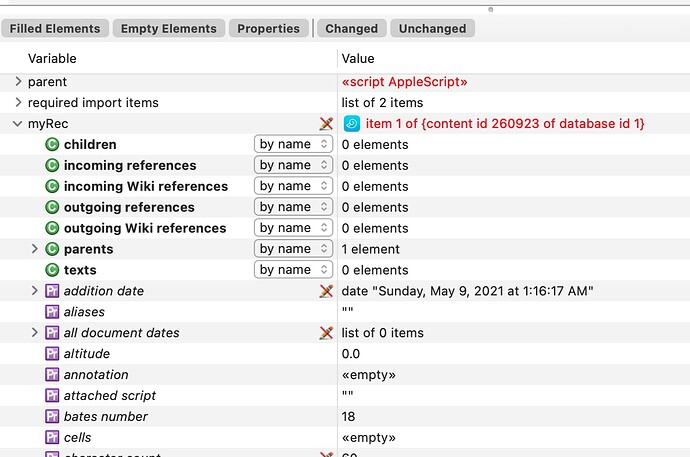 I am able to use the expression pane to see some properties but not others.
name and path of myRec works but not plain text.
The screen shots of the variables show it and the contents of the variable.
Why isn't it working by expressions? Maybe because it is 2 words.
Thanks
Steven