Mark,
I noticed a possible point of confusion on the dictionary search field (figure 1) for both SD7-lite and SD7-full. When the dictionary window is topmost and F5 is hit with nothing even entered into the search field the dropdown menu appears. The menu has absolutely nothing to do with ScriptDebugger or AppleScript. As I type text and hit F5 again the dropdown comes up with equally useless suggestions. It seems likely some users might assume the menu items are related to something about AppleScript and get mixed up.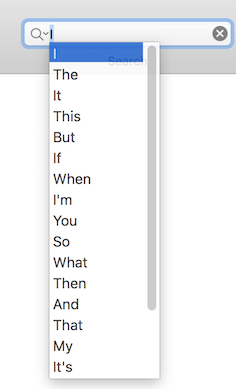 figure 1
This happens no matter what the "Use F1, F2, etc. keys as standard function keys" setting is set to in the "Keyboard" control panel. Checked or uncheck it is the same. See figure 2.


Figure 2
I am running Mac OS X Sierra 10.12.6. I'm not sure why this menu comes up. Nothing appeared in console while I was doing this.
Bill