In SD8, when searching for or selecting some text, if the text is highlighted and the Escape key is pressed, sometimes a list of alternative words is displayed e.g.: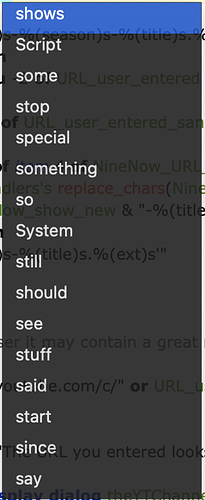 When that happens, there appears to be no way to NOT replace the selected text. If I press Escape again, the selected text is replaced with the word at the top of the list. Same if I press Tab or if I click away. If I press any other key, that replaces the selected text. If the word at the top of the list is the same as the selected word, the selected word is replaced with a space character. Only fix I've found is to command-z to undo the substitution.
I think this is the "Code Completion" function. The Escape key doesn't seem to dismiss the "find bar". Same with the F5 key. Instead of cancelling the completion, it does the substitution.
This has caused me some grief when I've not noticed the substitution and I have to scan my code to find the cause of a new error. In practice I use the Escape key as little as possible while editing to reduce the risk of unwanted substitutions. I can't find a key binding so as to remove the Esc key from the Code Completion function.
Is there a way to turn off this behaviour or to remove the key binding for "Esc" ?
Thanks.