Hi Shane & LNS. Firstly thank you VERY much for SD Notary. I use it often to greatly simplify the minefield of Apple notarization for the apps I am making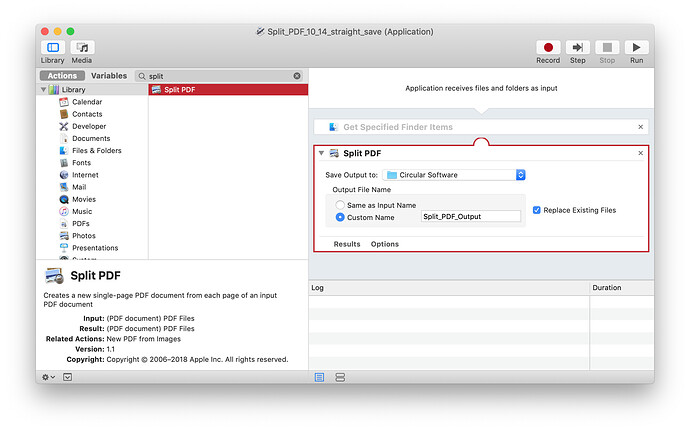 I have hit a problem however with a couple of Automator applications that I use. The screenshot above shows the very simple one step app that I use to Split PDFs within one of the tools. Even extracting from the tool I cannot seem to code sign it. So far I have tried:
Exporting from Automator with an Developer ID Application attached.
Saving as an app and running through SD Notary
Saving as an app and running the line here before
Placing inside an applet and signing that through SD Notary
I still a report back from Apple that mentions
The signature does not include a secure timestamp.
The executable does not have the hardened runtime enabled.
The signature of the binary is invalid.
I'm using SD Notary v1.4.3
Hope you can help, let me know if you need anything else from me