Hi, I use SD Notary to notarize an app, and use RB Checker Lite to check the app before and after notarization. Attached are the Before & After results: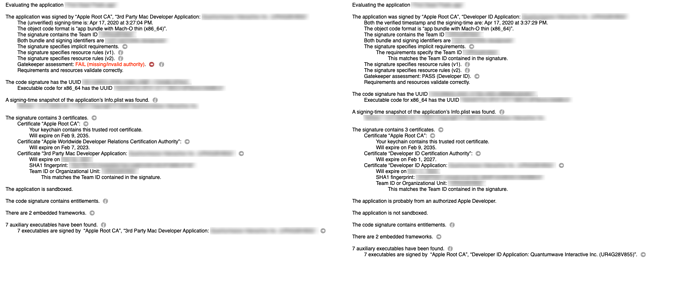 It shows "The application is sandboxed" before, and "The application is not sandboxed" after. Any idea?
Btw, I'm notarizing .app (not .dmg or .zip). I can't find how to notarize .app using xcrun altool. Obviously SD Notary is able to do it, but how?
Thanks,
Dave