In the breakpoint pane of the inspector window I'm seeing multiple listings of the same breakpoint in a script.
In this screen shot I have a script with three breakpoints (lines 92, 110, 145).
It correctly displays the ones on lines 92 and 145, but also shows 7 versions of the one on line 110.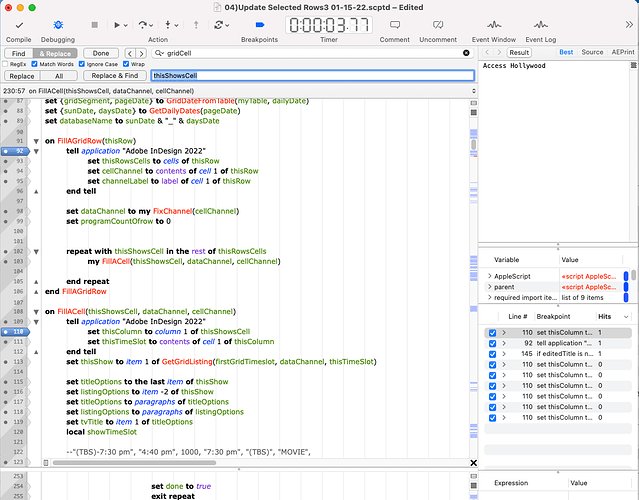 → Script Debugger 8.0.3 (8A49)
→ MacOS 11.6.2