###ISSUE: SD6 Tab Readability
Running Script Debugger 6.0.4 (6A198) on macOS 10.11.6.
I have two issues with the display of SD6 Tabs:
The untitled documents/tab do NOT show up in tabs displayed at top of window.
.
All tabs that are NOT selected are very hard to see/read

The text contrast (dark grey text on slightly darker grey background) is very poor.
The text size is too small, particularly for those of us over 40 and/or with poor eyesight.

I realize there is a balance between text size and display space, so I'd suggest making text size a preference setting.
Screenshots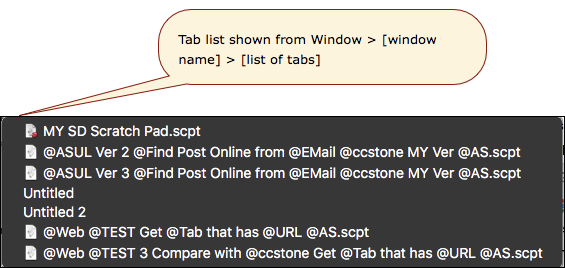 Changes to fix these issues would be greatly appreciated.
Thanks.