This is a long shot, but has anyone ever tried to automate creating a breakpoint in Xcode? I'd like to be able to use my Stream Deck to create a new logging breakpoint. (I'm not talking about an AppleScript breakpoint in Script Debugger, but an Objective-C or Swift breakpoint in Xcode.) As far as I can see, the Xcode scripting dictionary doesn't include any support for breakpoints.
I can create a plain breakpoint with a shortcut key, but then I have to right click on it to customize it. I don't see any way to automate that, but maybe there is something obvious I'm missing?
If you're not familiar with Xcode, here's what the process of customizing a breakpoint looks like. First you click in the gutter to create the breakpoint, then you right click: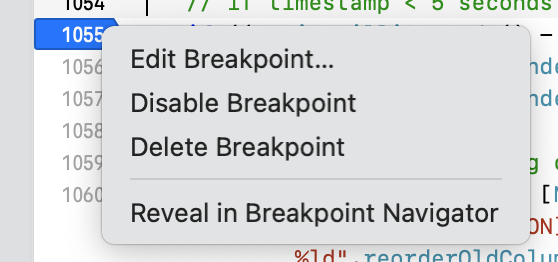 Then you choose Edit Breakpoint and fill in the dialog.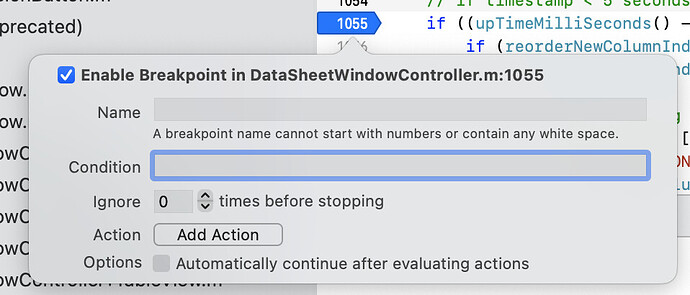 I would like to automate creating a breakpoint that writes to the log, and automatically continues after evaluating actions. It seems to me that this would be something a lot of developers would want to do, but my google searches turn up nothing.