Hi all,
I have recently downloaded Script Debugger for evaluation. I am very impressed so far, but will admit that I am quite the newbie as to how to make it do its magic. I'm hoping that some kind soul can give me some guidance on how to make the UI work.
I want to write a script to change the display resolution on my Mac. I became frustrated trying to divine the appropriate buttons to have AppleScript click. I have found the Explorer and have drilled down to the appropriate Displays Anchor, but can't seem to locate the description of the items to then select the "Scaled" button, then one of the Resolution buttons.
I have looked through the Script Debugger help, and have seen where it talks about the Application Explorer. I think that is what I want in order to discover the appropriate buttons, but I don't see them there: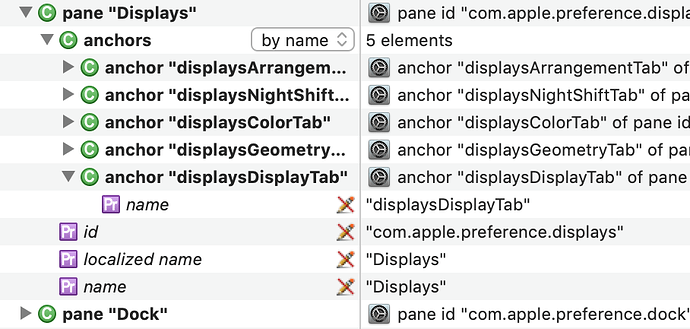 Under anchor "displaysDisplayTab I would have expected for there to be additional buttons, tab groups, etc. How might I use the Explorer to determine what to tell AppleScript in order to do this?