###How Do I Get Properties of Messages.app Chat?
Running Messages 9.2 (5100) on macOS 10.11.4
No matter what I try, the chat properties are always unavailable:
use AppleScript version "2.4" -- Yosemite (10.10) or later
use scripting additions

tell application "Messages"
  set oChat to first text chat
  set propList to properties of oChat
end tell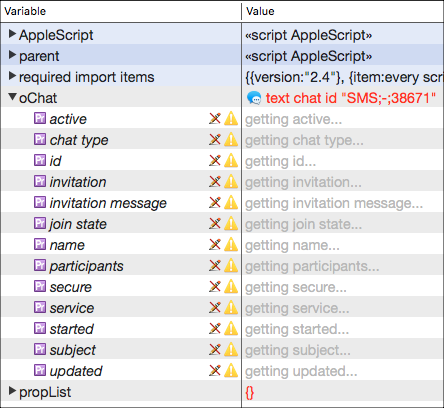 No properties are avaiable for any chat item.
Any Ideas?