I'm running SD 8.0.3 on Mojave.
When I choose to display the dictionary window I notice a duplicate entry that "flickers" on and off. Here's a gif of the issue: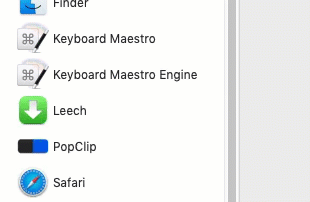 The duplicate is of the Keyboard Maestro app.
Does anyone know what is causing this or what might be the remedy?