Hello Everyone,
Happy New Year!
A quick thank you to everyone who contributed to the Late Night Software forum in 2016. I know that the transition from the old sd-talk mailing list was difficult for some. Activity is greater, and broader in scope, here on the forum that it was in the last few years of the sd-talk mailing list.
The new site has been operating since July 2016. Here are the stats: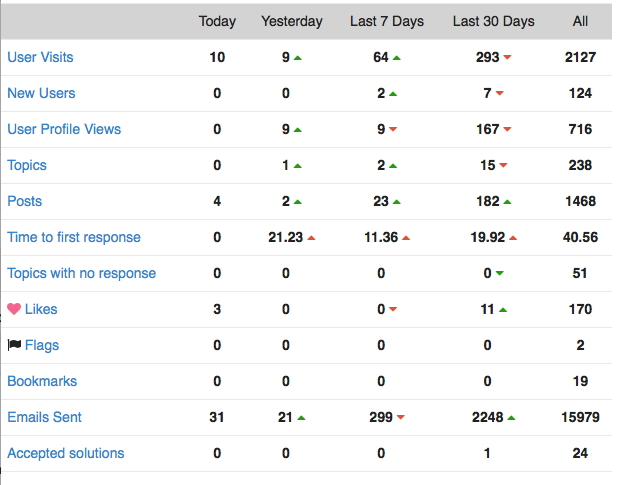 Going forward, the next Script Debugger 6 maintenance release (6.0.4) will be released in a week or two. Work on Script Debugger 7 is beginning with the hope that we'll release it to coincide with next Mac OS X release. Not sure yet what I'll do with FancyDroplet, but I hope to make it a more attractive applet shell.