I've got some Applescript programs on my desktop that I use for configuring windows and apps. I just run them by double-clicking the desktop icon. I need to open tabs in Brave/Chrome, and, from what I can tell, the only way to do this is by saving my script as an "Enhanced Application". Other methods aren't given the option to control other apps by OSX.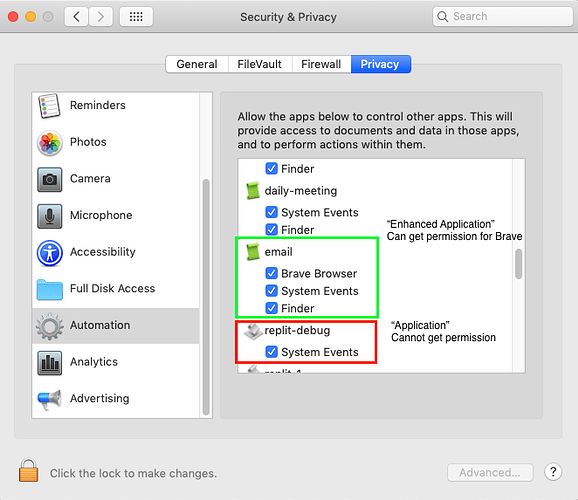 In summary:
Script Debugger "Enhanced Application"
.scpt wrapped in bash script
Regular Application
Running directly from Script Editor or Script Debugger (not super userful…)
System:
Mojave 10.14.6
Applescript 1.0 (Could this be the problem…? I'm still on a 2012 Macbook)
Apologies if this has been asked. I'm new enough to Applescript to not be able to search intelligently for answers.