These mods add date pickers - textual, textual with stepper and graphical.
This is a version for debugging, you can use it to create your own library or use as is.
If this works I will add further creating a field and picker together.
Let me know what you think.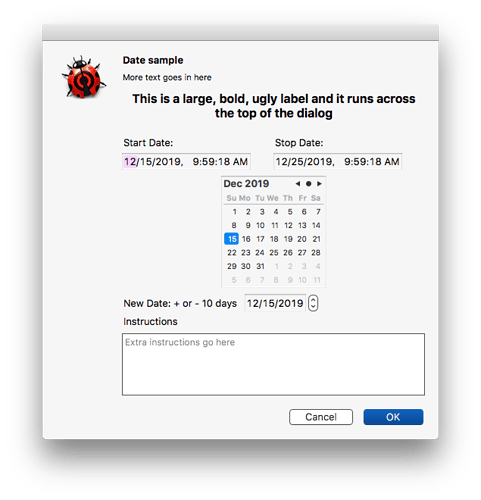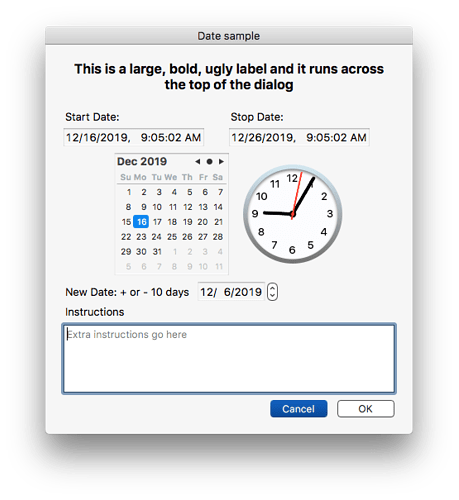 Dialog Toolkit Plus mod for debug.scptd.zip (142.1 KB)
edit:
re-uploaded with a few notes, and updated the picture to show the time component of the picker.