I use the Path Control call in my applet to show a popup which users can use to set a folder. I've noticed that when I run the applet in another language, text in the path control is translated. For example, this control points to the Desktop: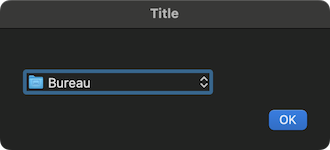 In English the folder name is "Desktop" and that hasn't changed just because I'm running in French. Now, the path returned is correct i.e. it's not translated. So, up till now this behaviour has just been a curio.
I've separately had trouble with code which tells Finder to open a pdf file. It works in English but when I run my applet in French it bangs this error: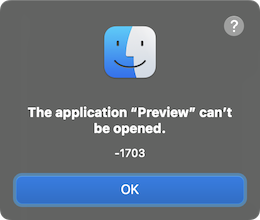 Is it possible that these two behaviours are related ? I wonder why macOS is translating the name of the Desktop folder when in fact that name is still "Desktop" ?
Thanks.
UPDATE: I've checked and found that the second behaviour does not occur when using macOS 12.2.1 and earlier. But, it does when using the last release macOS 12.3.