Hey Folks,
BBEdit 14 is reporting a typeHIPoint rather than a list for a window position value.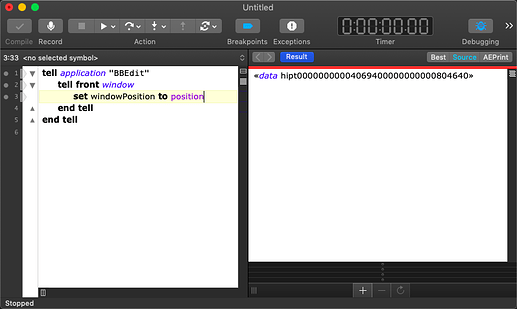 Rich says this is actually correct, but I'm not familiar with the datatype. He says he will fix the issue in a later release.
Does anyone know the details of this issue?
TIA.
-Chris