I need some help from you UI scripting Gurus.
I need to automate selection of the "Favorites" button/tab/panel in the Emoji & Symbols (aka Special Characters) window: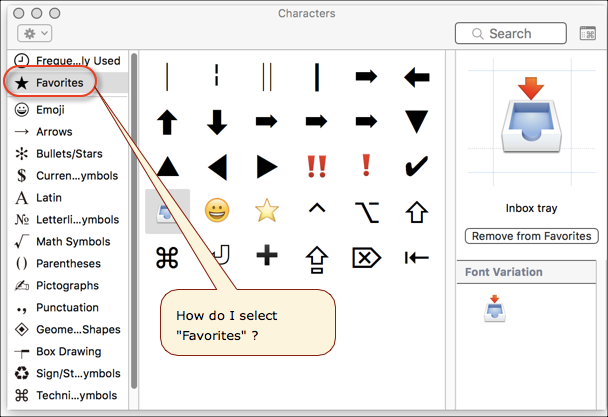 SD6 has been a great help in determining the UI tree, but after several hours of trial and error, I still can't make the below script work.
Any ideas/suggestions?
From UI Browser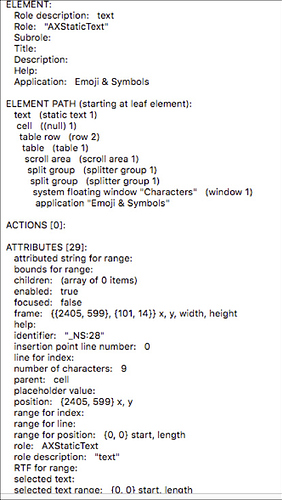 AppleScript
tell application "System Events"
  tell its application process "CharacterPalette"
    set oWin to window "Characters"
    tell its window "Characters"
      tell its splitter group 1
        tell its splitter group 1
          tell its scroll area 1
            tell its table 1
              tell its row 2
                set oFav to UI element "Favorites"
                tell oFav
                  set value of attribute "AXEnabled" to true
                  set value of attribute "AXSelected" to true
                  set value of attribute "AXFocused" to true
                  perform action "AXPress"
                  click
                end tell
              end tell
            end tell
          end tell
        end tell
      end tell
    end tell
  end tell
end tell